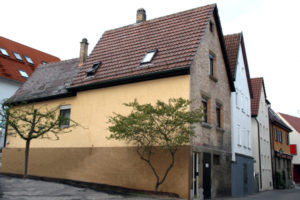 Hi…
My name is Patti Perino and I am the new Chairman of the Special Events and Promotions Committee for The Miller Red Barn Association.  I am looking forward to providing you with information about the history of the Red Barn, and about Henry Miller our own Cattle Baron. I will include what is currently happening to save the barn and ways that you can be a vital part in turning The Red Barn into a place that honors all of the diverse people who made Gilroy and Santa Clara County an agricultural power house.
Growing up in the Bay Area during the 60's, my favorite part of a Saturday Afternoon was listening to a radio show on KGO.  I can't remember the exact name of the program but it told wonderful tales about the people in San Francisco's colorful past.  That is my vision for this monthly newsletter.
A little history…
In the late 1800's until his death in 1916, Gilroy was home to the largest landowner and cattle baron of his time.  In 1891 Henry Miller built a barn on the property now known as the Ranch Side of Christmas Hill Park.  Its purpose was for local hay storage for his cattle and horses then in later years for processing stone fruit grown on Miller's property.  The Miller Red Barn is Gilroy's link to the California's cattle industry and its rich agriculture history.
Thru the dedicated hard work of The Miller Red Barn Association committee volunteers in 2016, the barn received designation as a State Historical Land Mark and also became a Federal Historical Land Mark.  Now we need to make it a thriving part of the community again.
Heinrich Kreiser to Henry Miller…
Henry Miller as he is known today started life on July 21, 1827 as Heinrich (Henry) Kreiser in the small German town of Brackenheim in the province of Württemberg.  His father Christian was from a long line of stock raisers and a master butcher.  His mother Christine was from a family of vintners.  He had three sisters.
At 5 he was watching over calves and sheep grazing in the pasture, by the age of 8 he was trusted with the responsibility of chasing after his fathers calves on the roads around Brackenheim on the way to and from the pasture and had entered into a seven year apprenticeship at his fathers butcher shop.  To Henry it seemed that years of being his fathers apprentice would never end.  By the time Henry was 12 he was making purchases of a likely calf or goat and driving it back to his fathers shop.
Henry did attend school from the age of 7 through 14 and that was his only formal education.  He had a singular aptitude for figures and an excellent memory.  He was always ready with answers to any questions put to him by his teachers or minister.
In 1842, when Henry was 14, his mother passed away and his grandmother and sisters took over running the household.  This did not sit well with Henry as he often fought with his sisters. (Not much has changed.)  Henry was restless and chafed under parental control as well as the sever labor load his father exacted from him.
It has been told that the reason he left home was his father's insistence that he herd a flock of geese. (Sounds kind of like trying to herd cats.)  Henry was so infuriated and humiliated that he came home and told his sisters that he was through and was leaving home.  From Germany he went to Holland and then to England both times working as a butcher.  In 1847 at the age of 19 he sailed from England to New York.  He arrived with a bundle of clothes and $50 American dollars.
While in New York he met a girl he had known in Brackenheim who said that she would help him with his English. He also met a young American man by the name of Henry Miller.  This Henry Miller was a shoe salesman and about the same age as Henry Kreiser the butcher.  Henry the butcher would often invite Henry the shoe salesman for beer and pretzels and practice his English on him.
The hot topic of the day was the California Gold Rush.  Soon they were gripped with "gold fever" and made endless plans to go to California and become rich.  Henry the shoe salesman was able to save for his passage and soon purchased his ticket from New York to San Francisco via Panama.  Henry the butcher saved but he could scarcely save much from his meager wages.
(It is at this point that the story varies depending on who was telling it.)  One version has it that Henry the shoe salesman changed his mind and offered to sell Henry the butcher his non refundable ticket.  It has also been written that Henry the shoe salesman missed the boat and tried to sell Henry the butcher his ticket. Whatever the truth of the matter, it is clear that Henry the butcher bought the ticket, quit his job drew his wages, gathered his belongings and headed for the docks.
When it came time for Henry the butcher to board the ship he looked at the ticket and saw that it was in the name of "Henry Miller" and the words "Not Transferrable".  He was afraid that if he told the authorities that he was not Henry Miller that they would not let him use the ticket.  On the spot he made up his mind to go as "Henry Miller" and so he remained the rest of his life.  He sailed for California on April 13, 1850 on the steamer Georgia.
Edited by Charles Sawyer, Interviews by Ralph Milliken, One Man Show Henry Miller in the San Joaquin, (Los Banos: Ralph Milliken Museum Society, 2003)